Chef James Sommerin and his family did not let discouragement take hold when the pandemic brought the curtain down on his MICHELIN-Starred restaurant. Instead, gathering their strength, they opened a restaurant inside their home, and within six months, it had already received a MICHELIN star.
News
How often have we read that the pandemic brought the industry to its knees, causing operators to rediscover the joys of family life? Somewhere, however, the opposite also happened: a father and daughter cooped up at home got serious about cooking, and decided to open a place of their own, even winning favor with critics.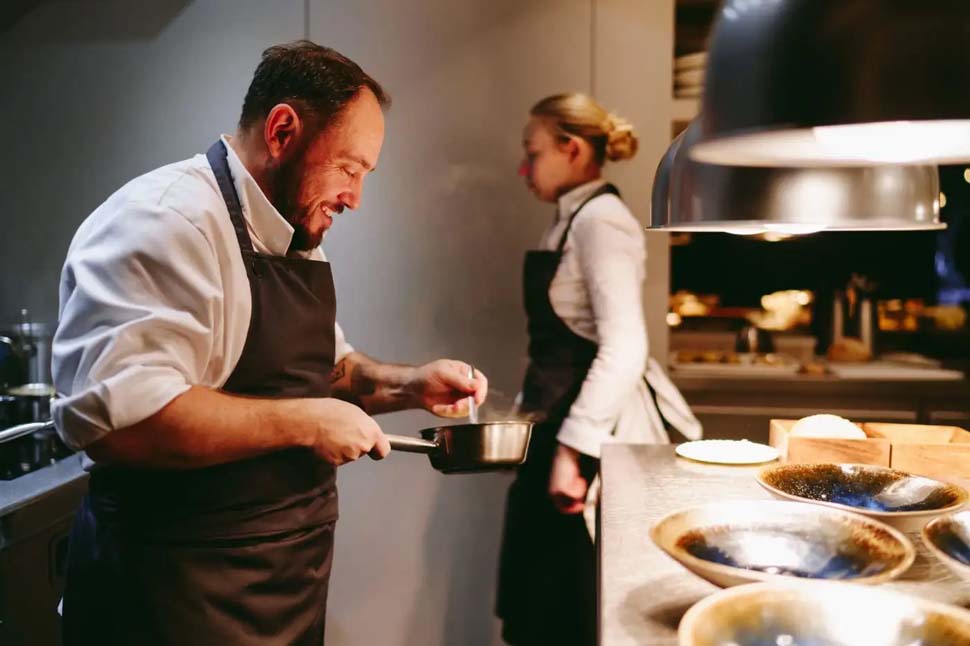 The story comes from the United Kingdom, most precisely Penarth in Wales, and features forty-three-year-old chef James Sommerin and his daughter Georgia, who is twenty-three. It took only six months after opening their restaurant in their home, justly calling it "Home," to receive a MICHELIN Star in 2022, which, moreover, included a couple of small, equally familiar addresses, remarkably calm and harmonious in a hectic industry perpetually on the verge of burnout.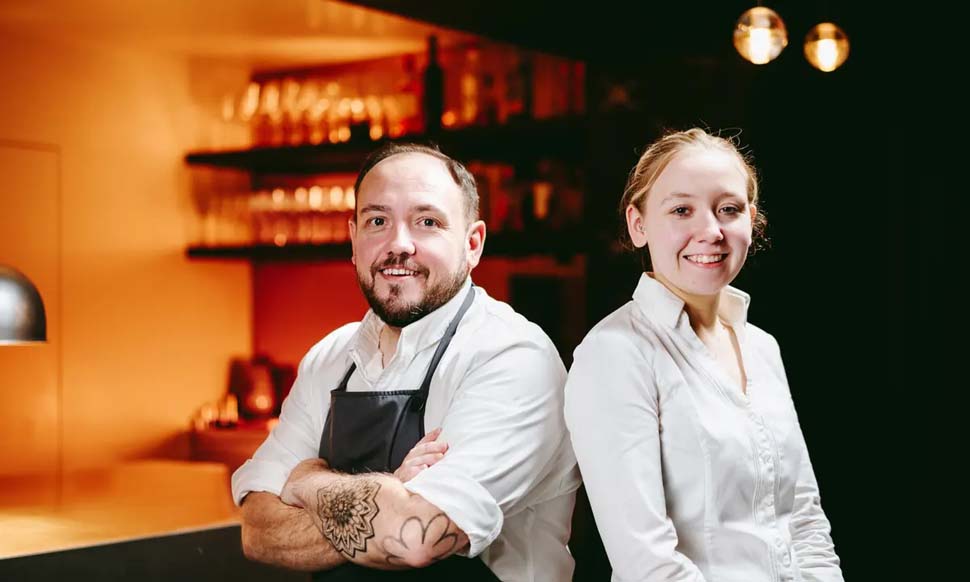 @Aga Tomaszek Photography
This is not the first time for James: he has already been honored by the guide for his former Penarth restaurant, which closed due to the pandemic, and for The Crown at Whitebrook. "But this time is special. Also, it's just us, with no investors or partners or anything. We are autonomous, and it's a great satisfaction." It wasn't easy to launch during the pandemic when there were meals to be prepared for NHS workers, mourning for their recent closure. But the two took things slow, without forcing the pace: they are just 24 covers, all recipients of a seasonal and locavore experience. And besides the pass, you can also find mom Louise, her twin sister Cath, and their other daughter Angharad, waiting perhaps for their younger sister, 11-year-old Elin.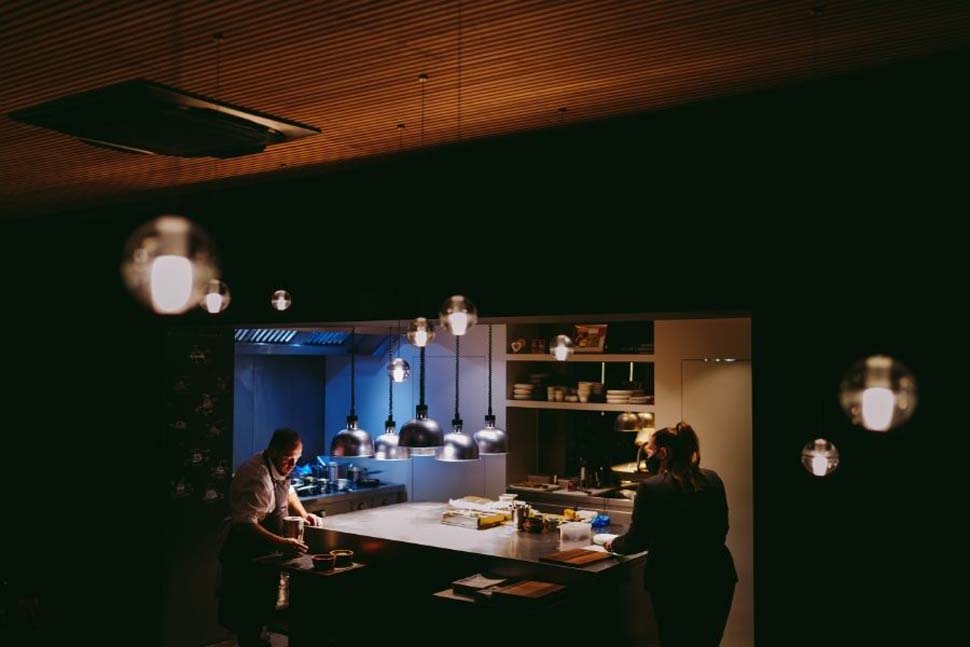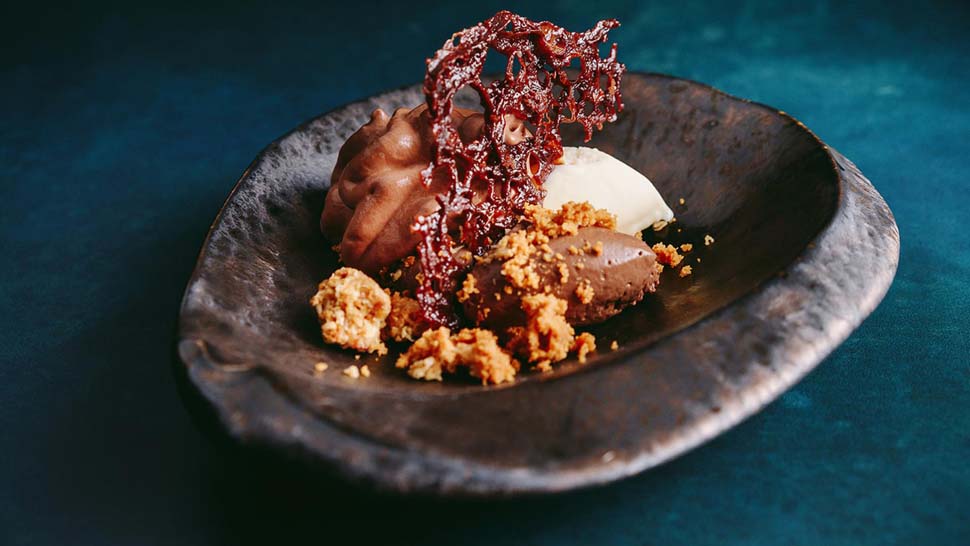 James speaks of Georgia as his "right hand": "We don't even need to talk; we literally just glance at each other. She knows I'm always there, 110%, and vice versa. We work exceptionally well together, and the star is as much mine as hers." Their model is Juan Mari and Elena Arzak, where Sommerins ate in San Sebastian. "Is she a daddy's girl? I don't know. I treat her more like a workmate. She's my daughter, I'm here to protect her but also to bring her up."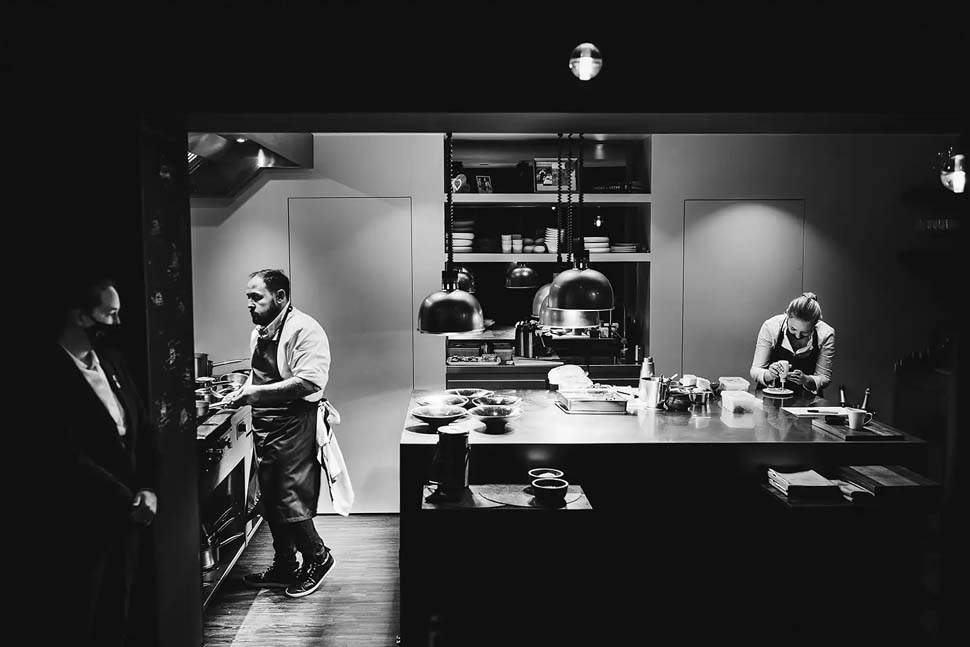 Formally, Georgia is a sous-chef focused on pastry, but she distinguished herself as early as age 20 as the youngest contestant in the BBC's "Great British Menu" competition. After all, she was 13 when she started making her Welsh pies with her dad at The Crown. "He and I divide the work equally, so I do some of the cooking, sauces and side dishes, and he does some more to even it out." And if the first star is "amazing," the second one is already in his dreams. "It's just a matter of going forward and working hard."

Source: The Guardian
Read the Full Article Here