Caiman meat? It's halfway between fish and boiled chicken. Chef Marsia Taha from the restaurant Gustu, awarded as the best in Bolivia, serves it raw, smoked, or marinated, supporting indigenous communities through the Sabores Silvestres foundation.
It appears that Madidi, a bio protected natural area located in the northern part of the La Paz department in Bolivia, boasts the world's greatest biodiversity. Nestled between the Andes and the Amazon, it conceals a particular species of caiman called yacaré, which has drawn the attention of chefs. Marsia Taha, in particular, introduced its meat to the kitchens of Gustu, which was named the best restaurant in Bolivia in 2022.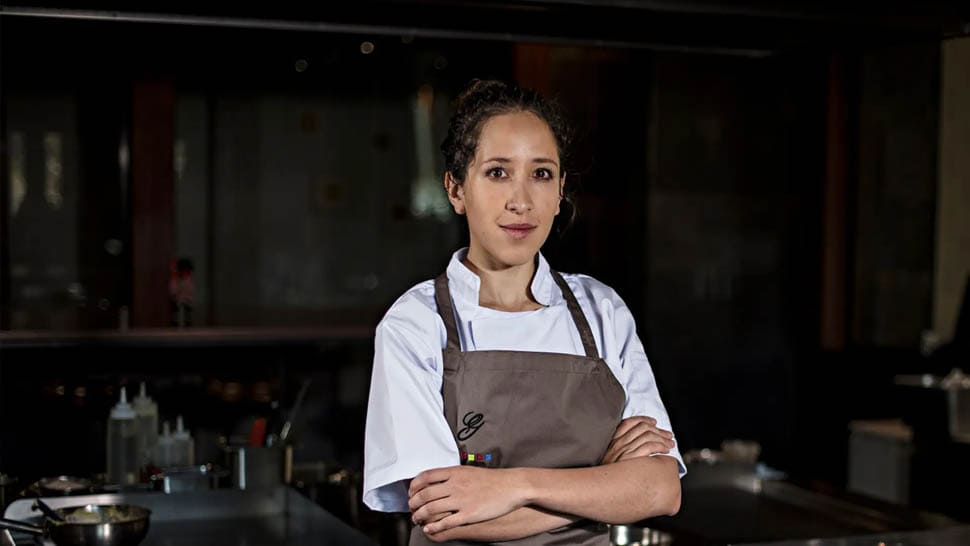 "We've been working with this meat since 2015 when the Wildlife Conservation Society offered it to us through the Tacana indigenous community," she tells El Pais. However, it was only in 2018 that the team visited the location to witness the sustainable resource management by the local families. "We hadn't gone before because entering these communities is not easy; you have to earn their trust. Moreover, these are remote places, and access is complicated. But since we were already working with the meat and were introduced by our partners, we were welcomed in a special way."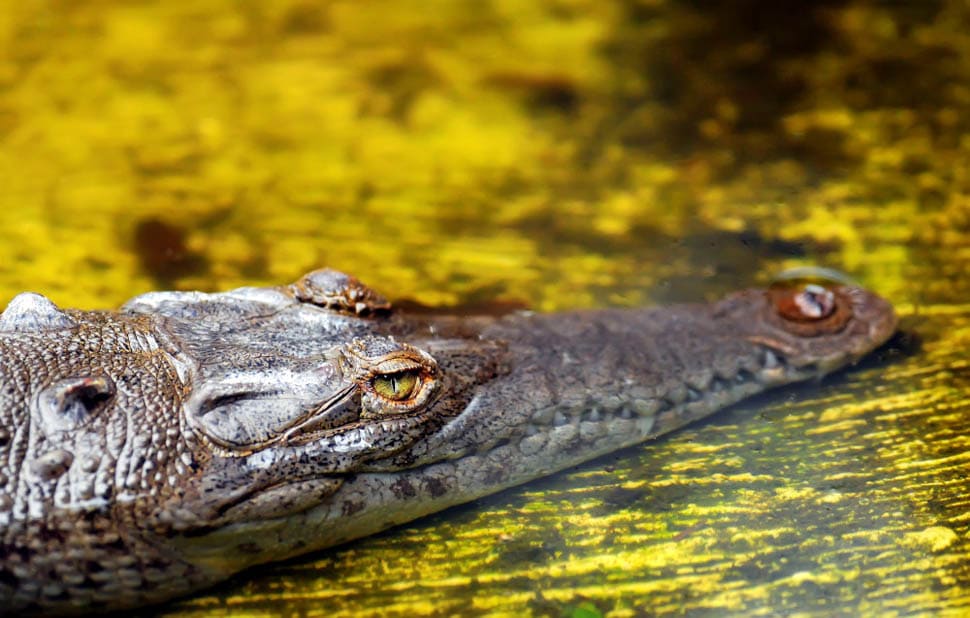 Since then, Gustu has made several trips to explore in depth its knowledge of indigenous culture through its Sabores Silvestres foundation, aimed at promoting the preservation of Bolivian gastronomic culture, biodiversity, and food heritage. "The Amazon covers 60-70% of Bolivia. It includes over 37 indigenous communities, which is why we focused on its exploration." In this way, Marsia pursues a dual purpose: showcasing Bolivia's culture and biodiversity to guests, but above all, introducing and highlighting the discovered raw materials. Other chefs will also be able to access these gastronomic resources, triggering a virtuous circle on a social level as indigenous people can access new sources of income, moving away from illegal activities.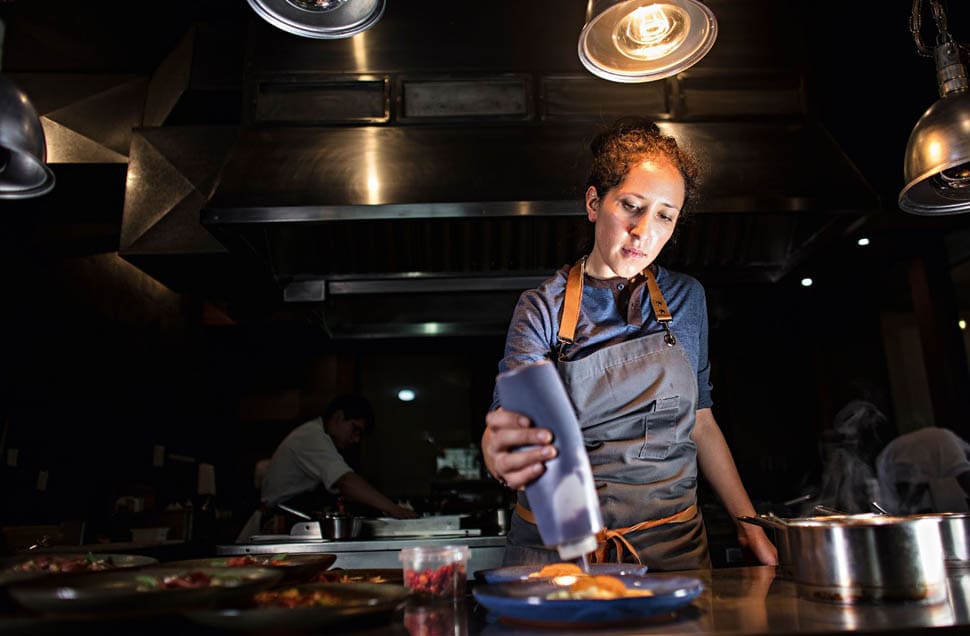 Let's talk about the yacaré caiman then. "Although its meat is not the most commonly consumed, its use locally in different community sectors and certain cities has always occurred. However, today, some NGOs and institutions have developed a national program for its sustainable exploitation, through a management plan and monitoring of its population. After the clandestine hunting of wild animals, which caused so much damage in the recent past, luxury companies have taken an interest and started buying leather for bags and belts from local communities. Despite this, there was little interest in the meat, and the focus was on its improvement through the establishment of on-site processing facilities that met hygiene standards and ensured a proper cold chain. The capture takes place during full moon nights in October and November, after the reproductive season, and taking certain parameters into consideration: for example, only 25% of adult males measuring at least 1.8 meters can be sacrificed."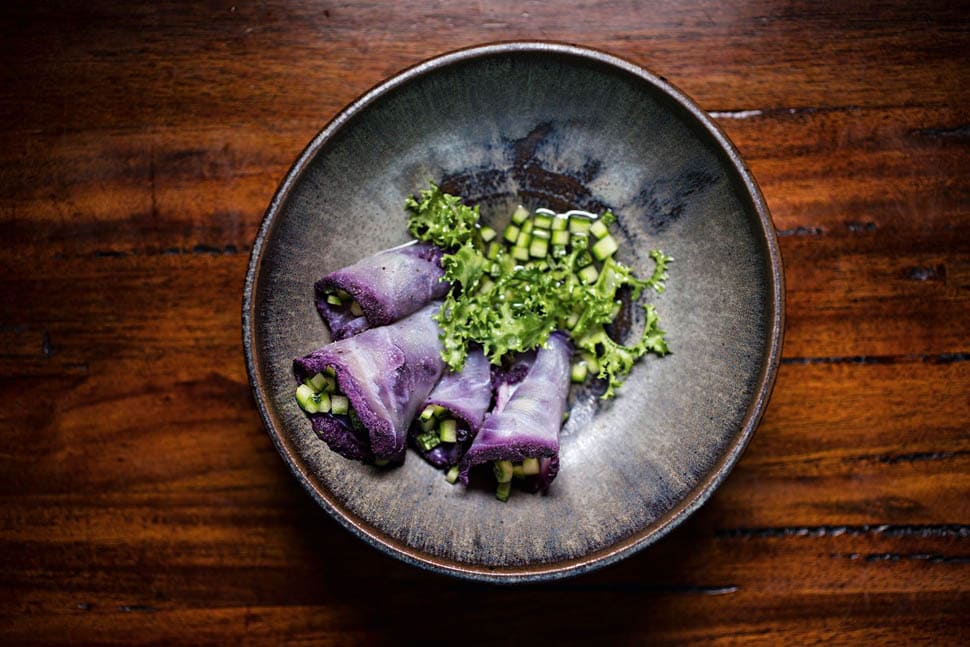 Traditionally, the meat was fried with the skin, fully cooked to avoid intoxication, or roasted on bamboo trunks, grilled on palm leaves, or served in a spicy soup. But Marsia changed everything. "We realized that the best way to appreciate its taste and texture was raw, so we smoke and marinate it like a ceviche, but we never overcook it as tradition would suggest." Over time, the public (who didn't dare to order it spontaneously but found it on the tasting menu) got used to it, making it a regular consumption item. Today, it is even sold in supermarkets, with the community seal certifying sustainable hunting, and families prepare it at home as if it were fish.
Source: El Pais