Yannick Alléno's former second-in-command and chef for eight years at Pavillon Ledoyen, Martino Ruggieri has won the ultimate chef's bet: his Maison Ruggieri cashed in a Star just five months after opening for "superlative flavors," "staggering assemblages," and "mind-blowing sauces."
The interview
The Michelin Guide follows its own, and references are certainly not lacking in Martino Ruggieri's resume. Born in 1986, the chef, who worked at Martina Franca after hospitality school, followed by a couple of years in Germany, a few hotels, and a move to Del Cambio in Turin, immediately ran into his two great masters.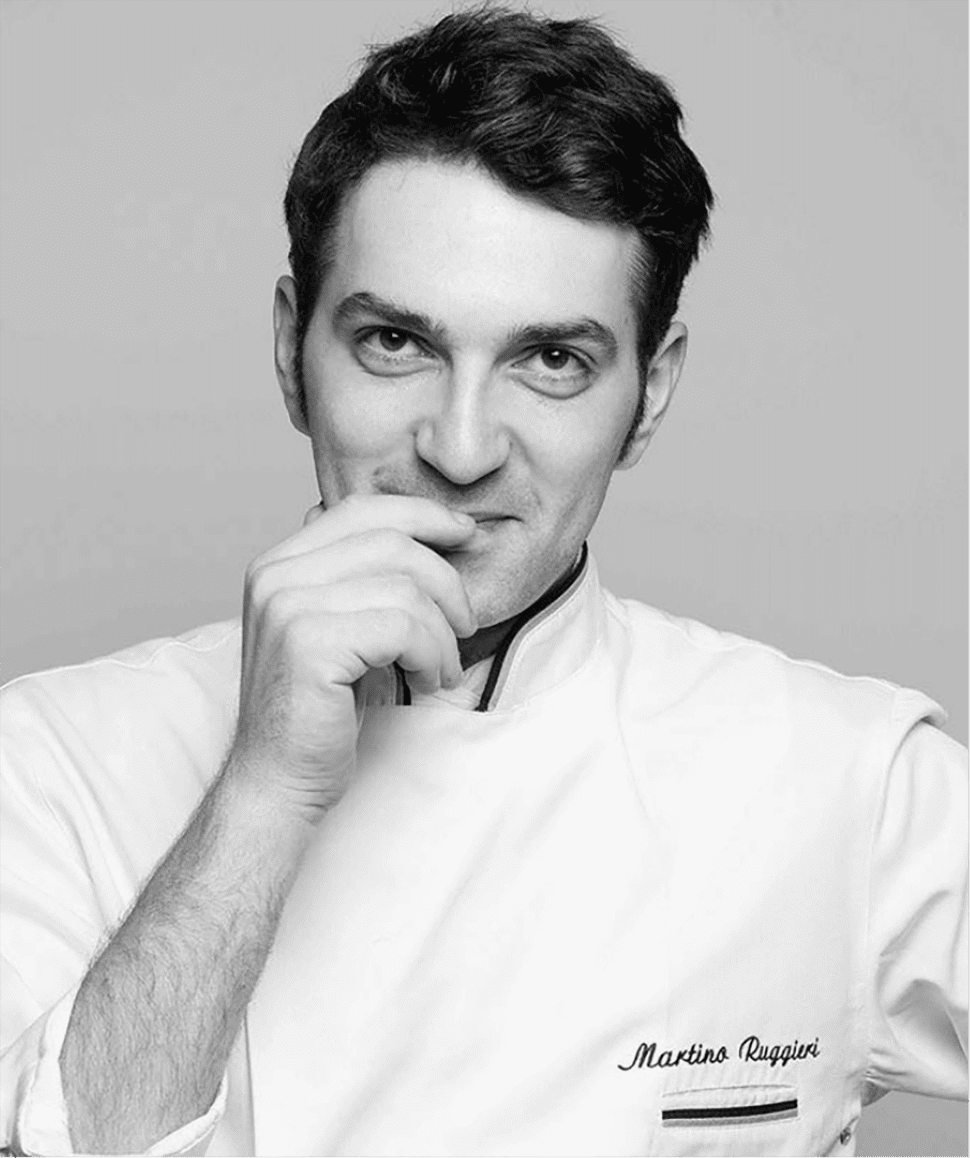 "The first was Riccardo Camanini at Villa Fiordaliso. I was 21 years old, and I worked two seasons. It happened that halfway through the second one, he said to me, 'I can't teach you anymore. You have a great talent; you deserve to go to France.' And he proposed three maisons: Atelier Robuchon, Alléno's Le Meurice and Pascal Barbot's L'Astrance. But only the first one had room. And Riccardo even accompanied me for my first meeting. After two years at Beck's and a year in Pescara at Les Paillotes, I had the luxury of traveling from the Fiji Islands to New Zealand, opening two Italian restaurants."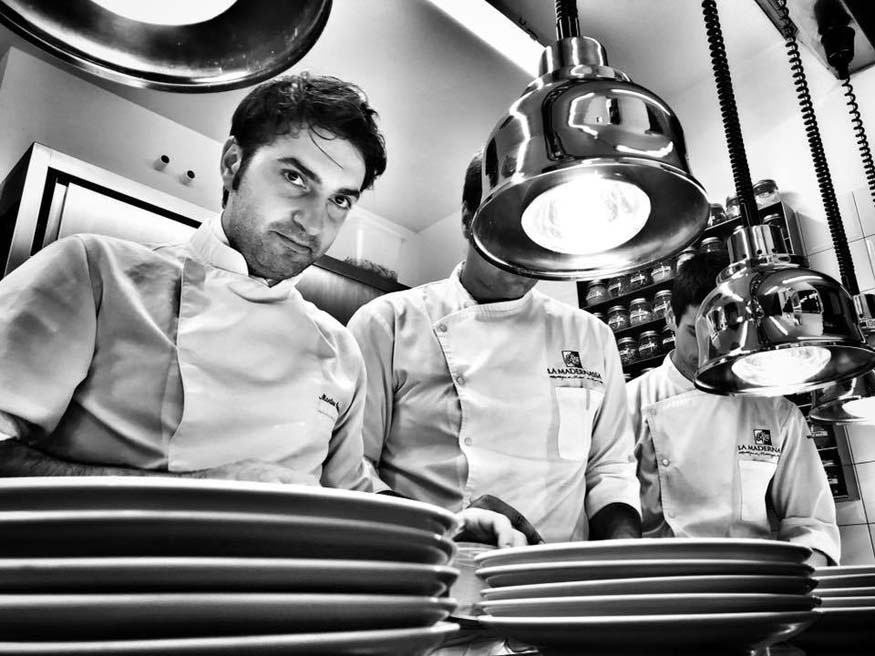 @Davide Dutto

"Then I read on Facebook that Alléno had bought il Pavillon, and because I was left wanting, a week later, I was back in Paris. I wanted to stay a few months, but instead, it turned into eight years. If Camanini was the first great chef I met, precise, square, with an important training beyond cooking, Alléno was the one who really taught me the craft, to leave trends aside to look for the good and concrete."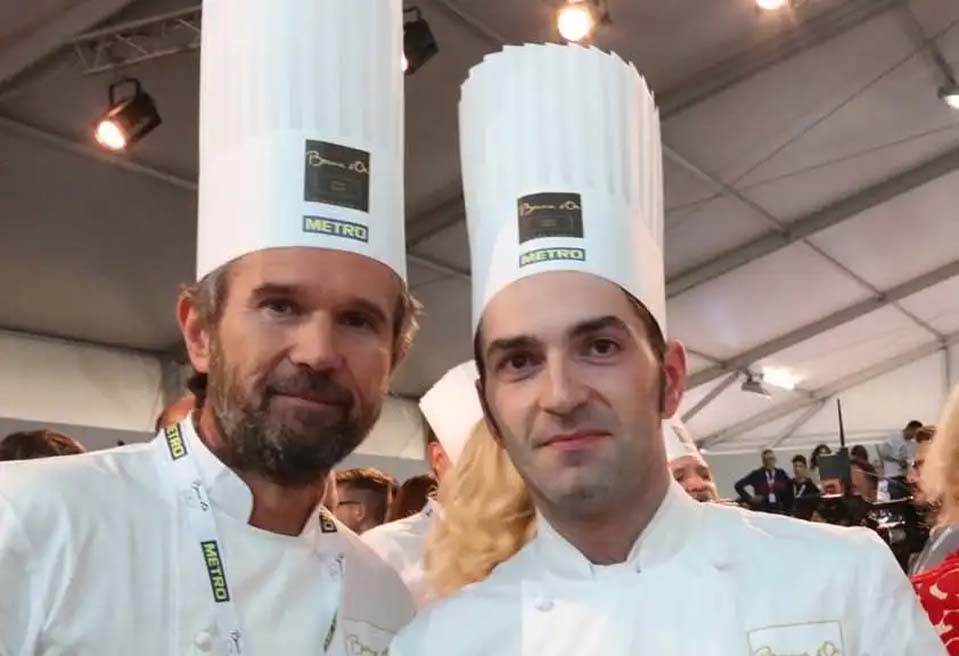 Carlo Cracco with Martino Ruggieri at Bocuse D´Or 2019

In the news, Ruggieri had already leapt to fame for his victory at the Bocuse d'Or Italia in 2019, which he is repeating with the lightning success of his Maison Ruggieri, which opened in October 2022. The Star came after just five months, with the following hyperbolic motivation: "In a brand new, cozy, modern restaurant on a quiet street, Martino Ruggieri, the former brilliant right-hand man of Yannick Alléno at Pavillon Ledoyen, also Bocuse d´Or d´Italia 2019, has named his restaurant 'Maison Ruggieri' to welcome us inside his home at its best. He offers two menus and a particularly attractive à la carte proposal."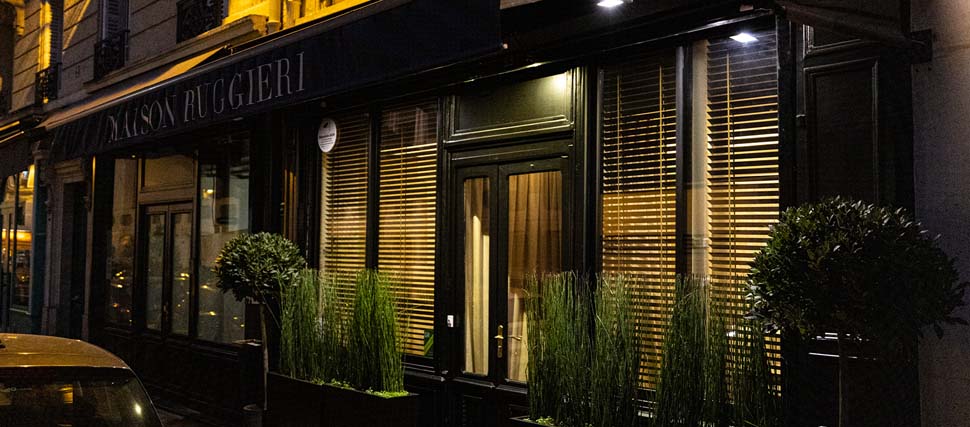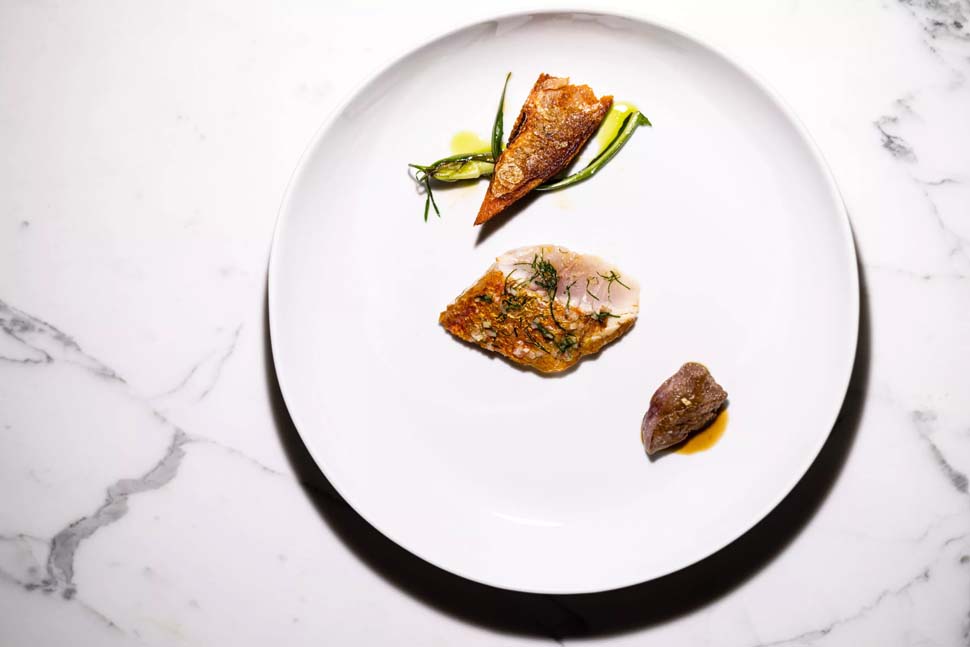 "Rejecting showy, demonstrative displays, his delicate, subtle cooking gets right down to business: exceptional ingredients in the service of superlative flavors, harmonious, sometimes baffling assemblages (such as a dish of spinach, oysters and caviar) and savory recipes, often enhanced by extracts (seasoned on a rib-eye steak, cannolicchi and smoked eel, for example) and mind-blowing sauces that are thoughtfully left on the table."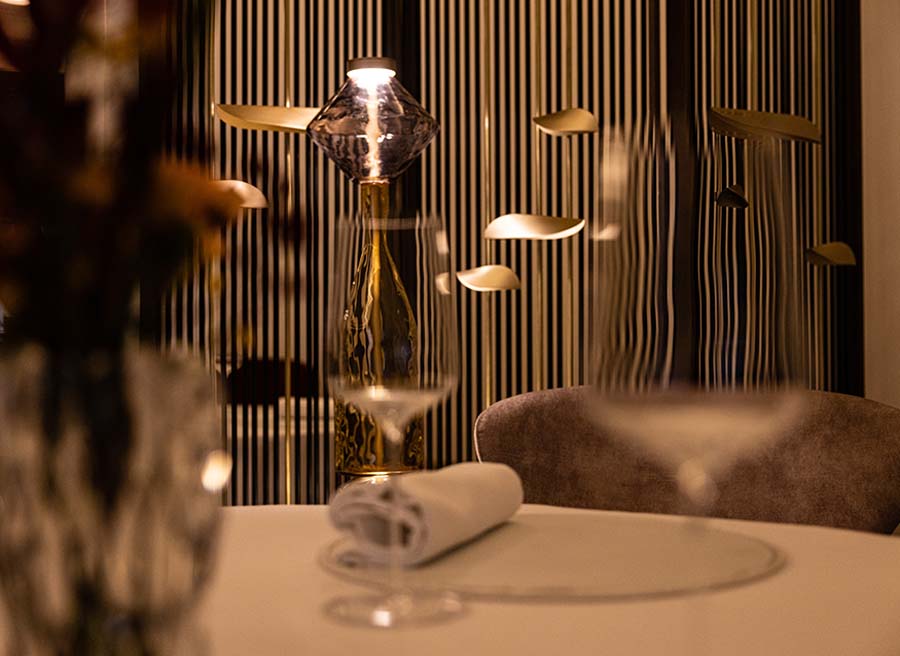 "I would like to thank all the Italians who sent me messages, I felt the country was with me. I don't do Italian cuisine here, but international. We started with the idea that the experience at the table should not be a two-hour break, during which maybe you remain unhappy with the products or the table, but that it needed to be organized in advance. So three or four days in advance, we call those who have made reservations and ask if there are any preferences, dishes, ingredients, or wines of their heart, so we can possibly have them found, even if they are not on the menu. We like the idea of offering a personalized experience, one surprise after another."


What was it like coming from a large restaurant to a 20 cover venue?
"I didn't think too much about it; it was a decision I had made a long time ago with the chef, in the conviction that a small venue in Paris was the right solution for both of us. And Alléno was very supportive, though not financially. He tasted the menu first, so he checked that everything was okay; to this day, I still call him often when I have a new dish in mind or have a special need."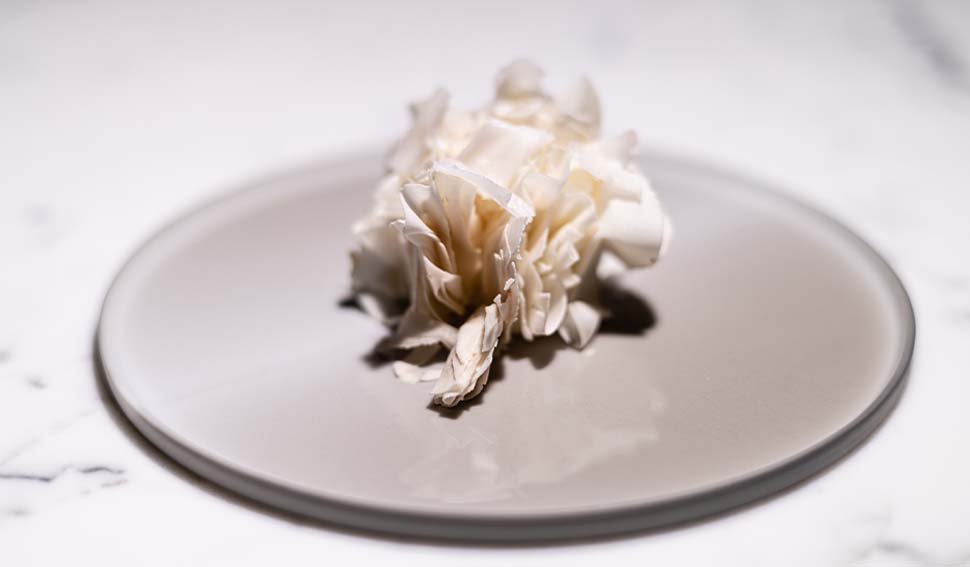 What would you recommend to a young chef?
"To work hard and without rushing because you don't call yourself a chef at 20. To open my first restaurant, I waited until I was 35. One needs to work with the best for years, not months."
What changes with the Star?
"I work in the 8th arrondissement, five hundred meters from the Champs-Élysées, so the star doesn't change that much. The prices will also remain the same: 300 and 200 euros for long and short tasting."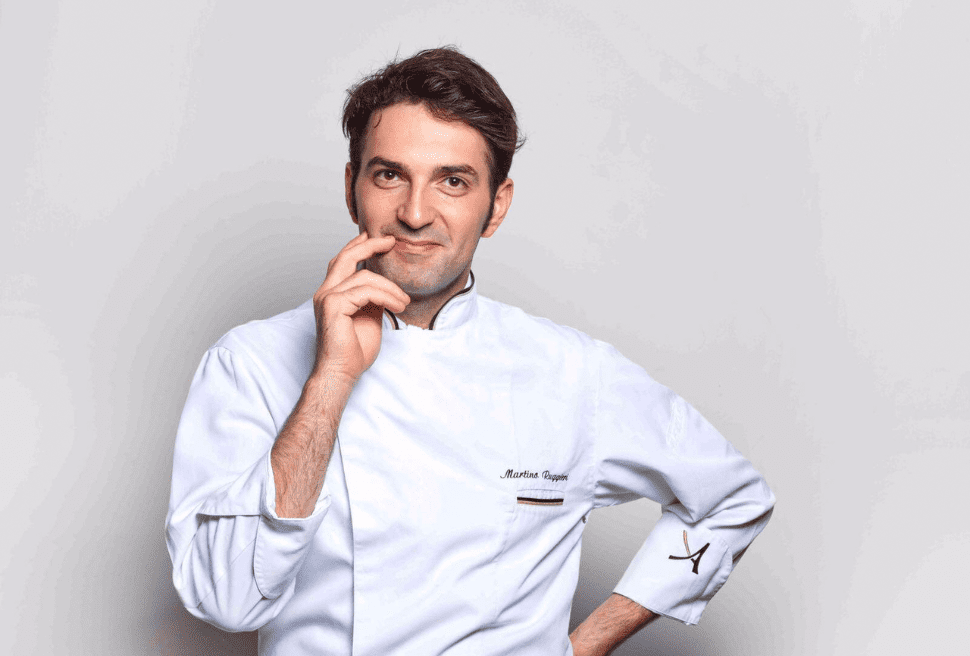 Photo: Crediti Martino Ruggieri