On the northern coast of the Capital, in Fregene, a safe haven to enjoy gourmet dishes of fresh seafood with your feet in the sand: let's discover the cuisine of Chef Fabio Di Vilio.
Rome has never been a city known for its maritime culture; traditionally, it had few seafood recipes, and in its history, the arrival of Sardinians brought flavors of fish and shellfish cuisine. To enjoy an iodized meal beyond compromise, one must venture to the coastal neighboring town, a suburban province haven that has always been a guarantee not only for seafood but also for agriculture. From south to north, we're talking about places like Anzio, Nettuno, Fiumicino, and even Fregene, where we paused to dine with our feet in the sand.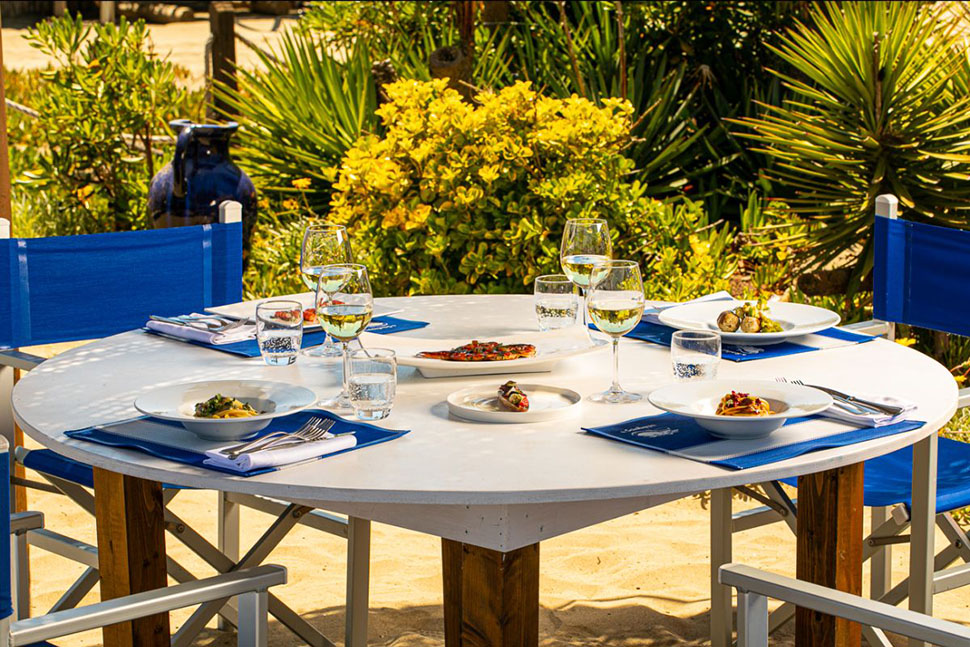 On the northern coastline of the capital, Fregene emerged as a fishing village that found its settlement in the coastal vegetation. With the simple beauty of its white houses, it transformed into a vacation destination for the affluent of Rome. Its tranquility and distance from the bustling promenades of other places have turned Fregene into an exclusive oasis for fine dining.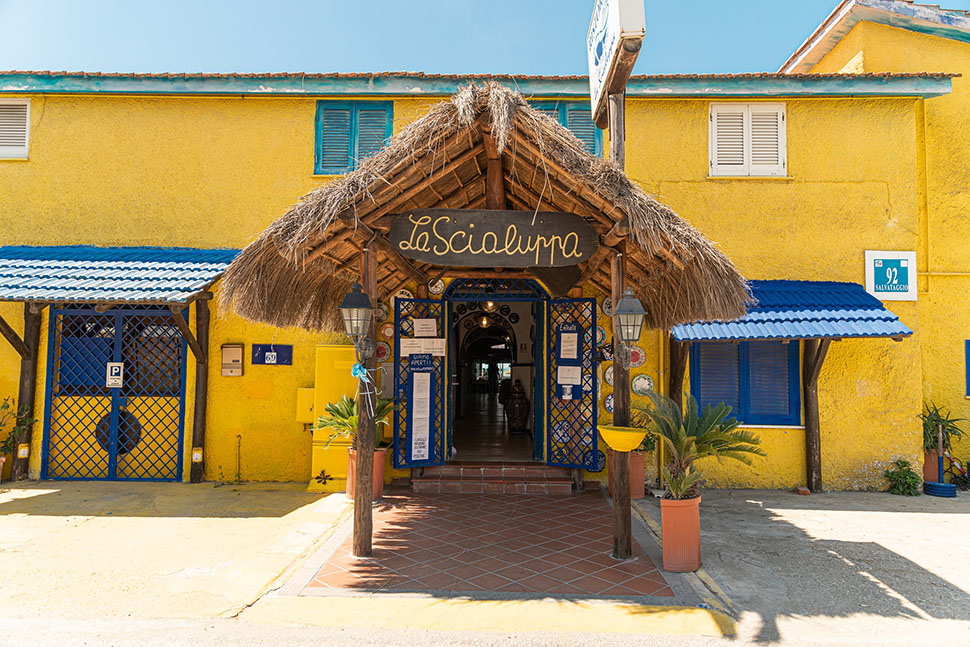 While some things have changed over time, the rural luxury of kicking off your shoes and sitting at a comfortable table, enjoying a constant breeze while pleasing your palate, still remains. This is the case with La Scialuppa da Salvatore, a historic establishment in the Fishermen's Village that, in recent years, has shifted its culinary approach towards quality and sophistication.
Rome, dining by the sea, meeting expectations
When you head to the seaside, you inevitably seek that perfect spot that aligns with your imagination. In essence, it's about meeting expectations without disappointment. Open-air setting, sea breeze, sunglasses, and sandy toes while sipping a fine glass and savoring a delectable dish with an unmistakable aroma.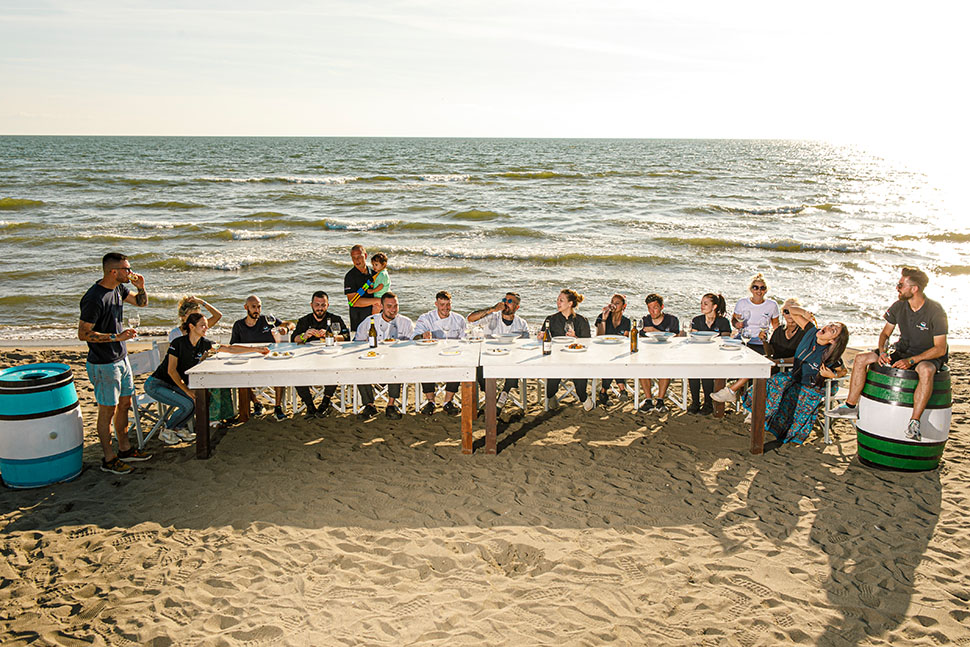 Well, if this is what you're looking for, you're in the right narrative at the right place. A beachfront establishment that intentionally avoids the orderly rows of umbrellas, letting the horizon breathe freely, offering numerous tables spread across the veranda, outdoors, and the beach. Spacious, well-spaced, all shaded, the tables are elegantly set, and the seating is comfortable, allowing time to stretch. The young, smiling service staff adds undeniable value to the experience. From Filippo to Maria and all the others, you feel attentively served with just the right touch of informality, creating the comfort needed for a seaside meal.
Fabio Di Vilio, a whole new Scialuppa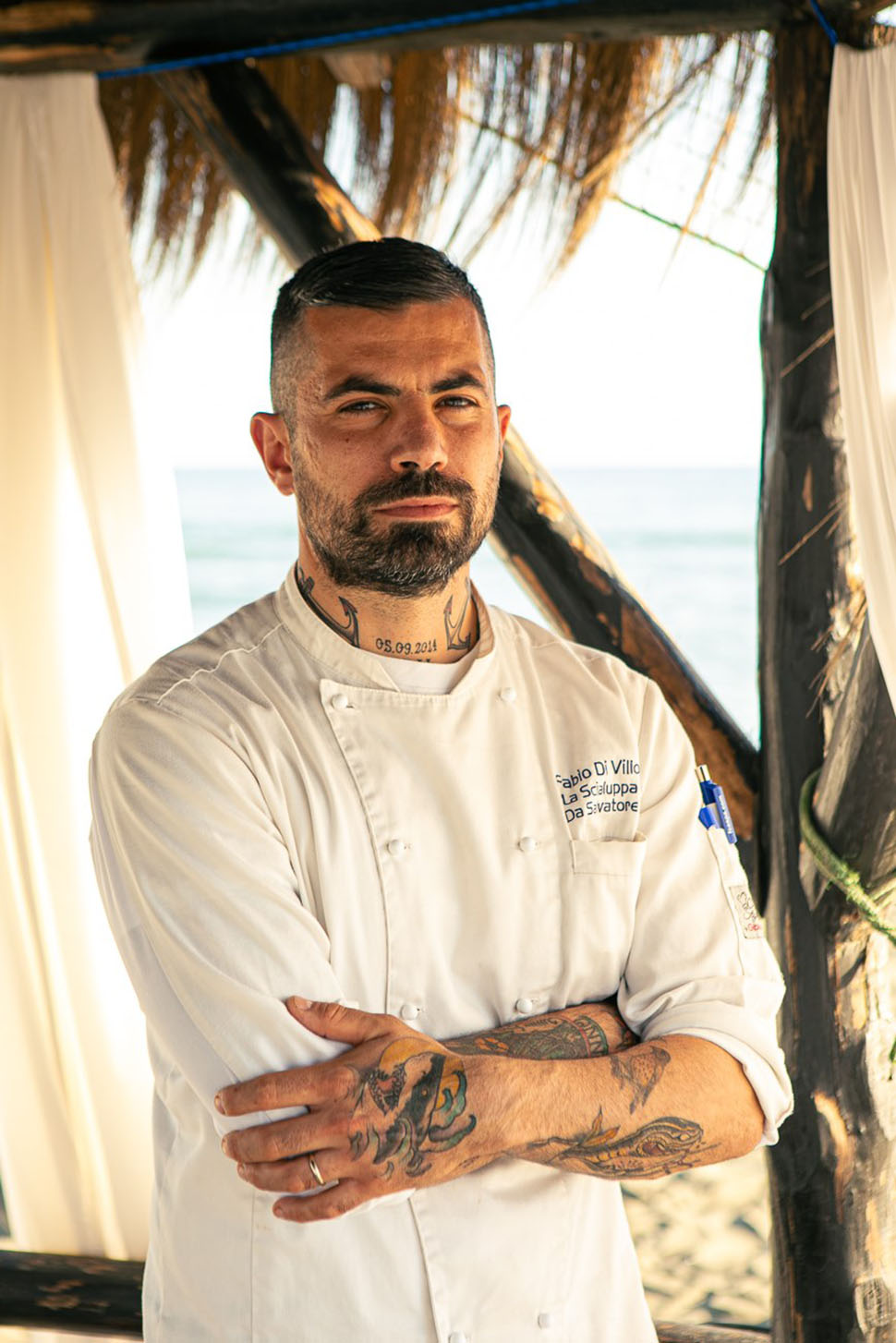 Imagine an aerospace engineer who falls in love with both a woman and the sea to such an extent that they become his passionate life companions. This led Fabio Di Vilio to first step into La Scialuppa and later into its kitchen. With meticulous dedication, he studied and researched, leading to a culinary revolution in his approach to ingredients, served dishes, and the overall experience. An evolution that, despite serving the same number of covers, represented a significant path of self-awareness for Chef Di Vilio. Smoking, fermenting, preserving, and, most importantly, utilizing daily catches without waste, along with cultivating fresh vegetables on his Maccarese lands. Occasionally, there's a touch of game in the mix.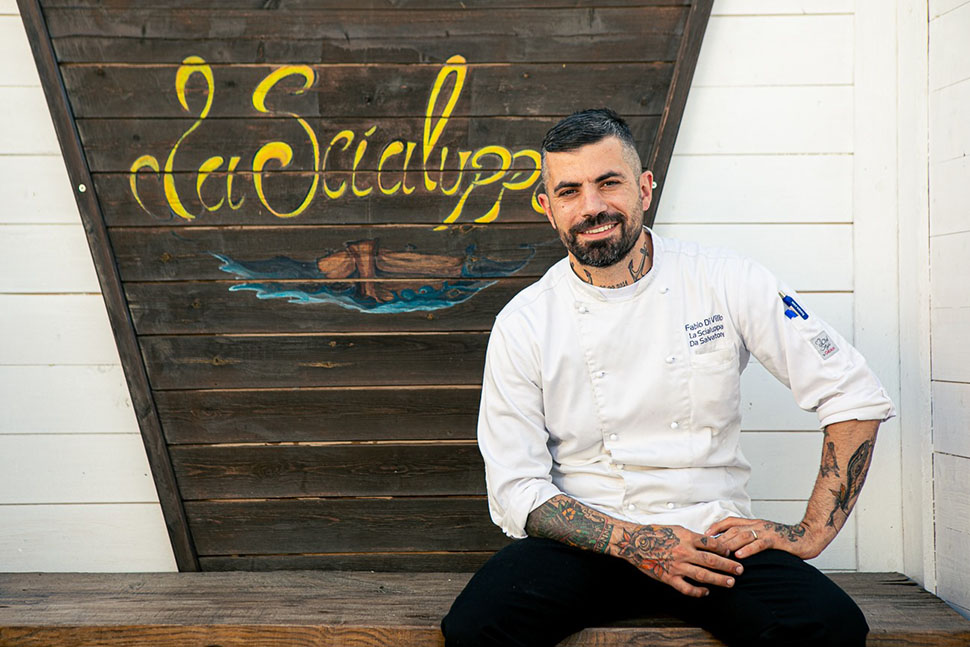 Among the appetizers, the raw and boneless options stand out. Delights range from the Rosetta with octopus 'nduja, stracciatella, and caramelized onions to the creamy shrimp supplì or the Sea Sausage and scamorza.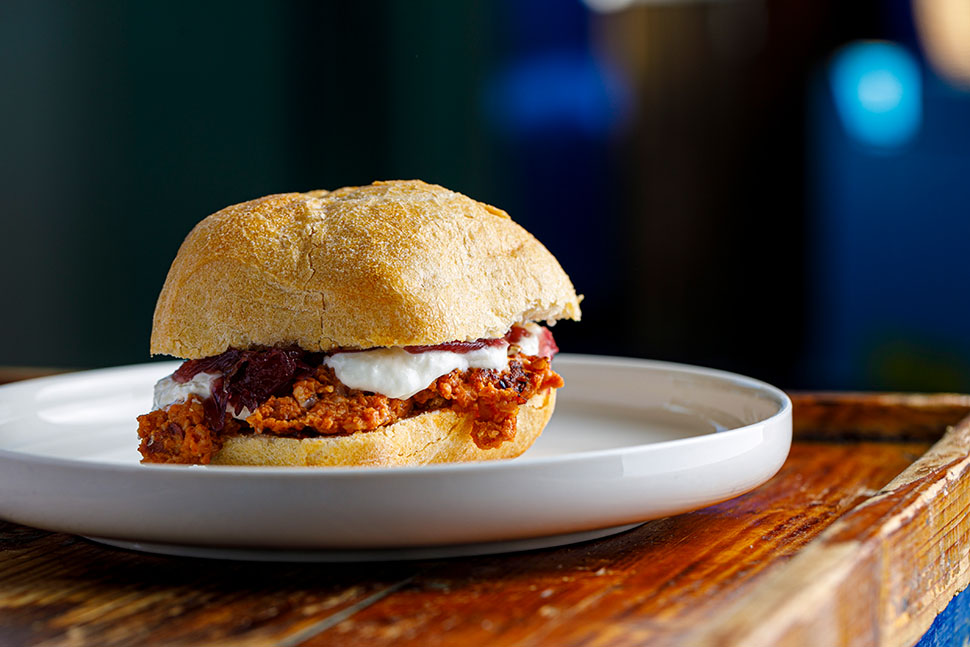 In the hot dishes, the Luciana-style Moscardini (baby octopus) proved tempting, but I ultimately got lost in the chef's visions and opted for the fermented asparagus and artichokes served with coconut bagna cauda, chlorophyll, and vegetable essence. An enveloping dish with a multitude of subtly intense angles, offering a lasting aromatic persistence.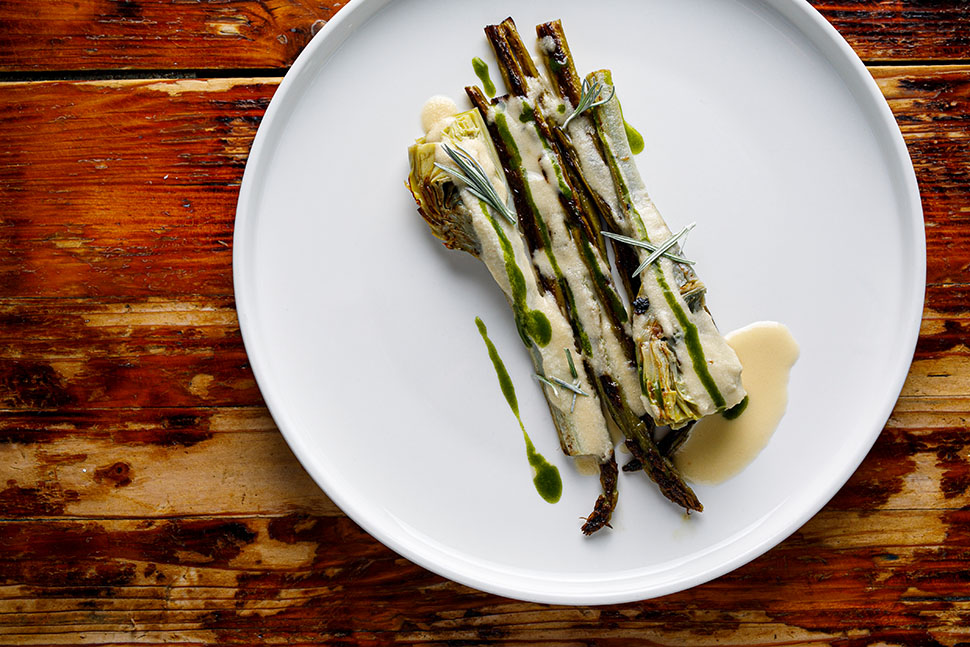 The Shrimp with spicy sauce, fried head, umeboshi plums, carrots, and sea fennel is a great way to highlight the freshness of the main ingredient. Served raw, it contributes sweetness and freshness that complements any accompanying element.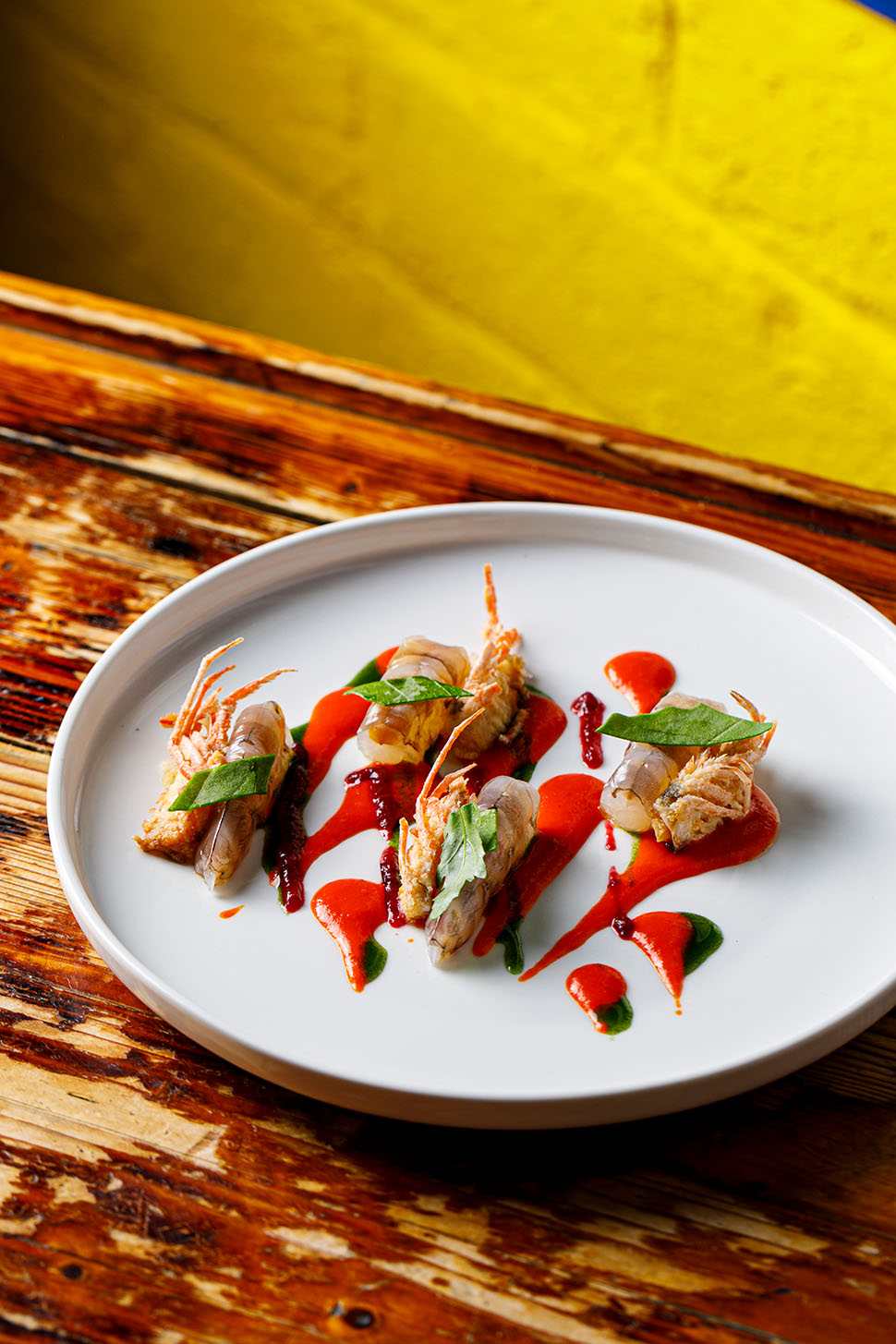 Lastly, among the first courses, I chose the aesthetically pleasing Tuna Tacos with sour cream and vegetable scapece, which concluded the original sequence of flavors that define the chef's identity.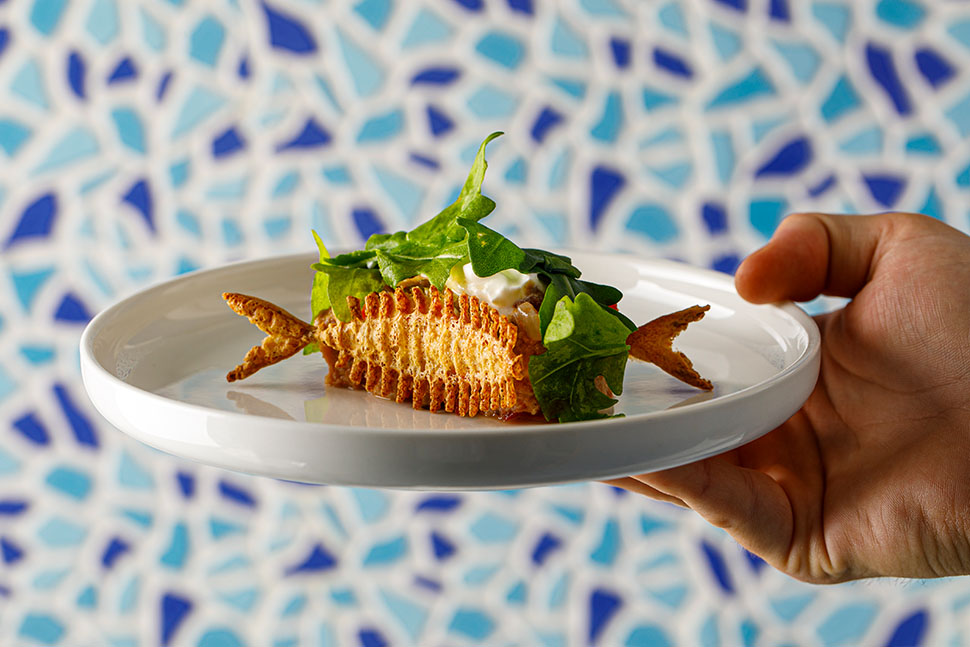 If you're a fan of classic dishes, you might opt for the local lupini bean Spaghetti. However, to enhance the experience, I ordered a Sicilian Broccoli Risotto with lime kosho and ombrina ham. A truly intense and satisfying dish that balances technique and bold flavor construction, softening strong acidic and savory notes with the lingering sweetness of broccoli.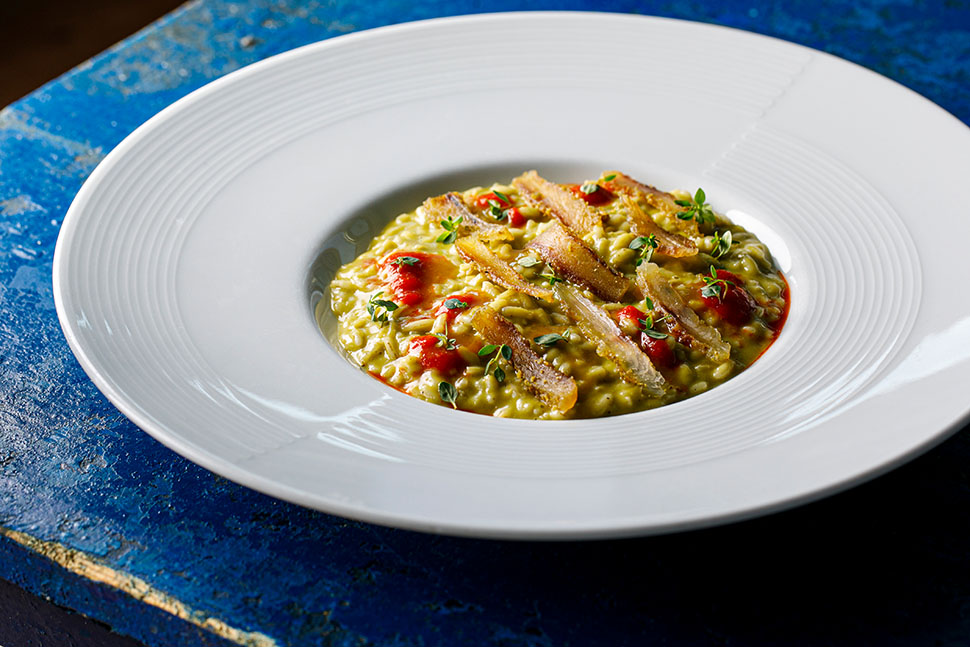 For the main courses, I had little doubt, and although the national-style fry-up will forever remain an icon of Italian seaside lunches, I was fortunate to indulge in two intensely flavored courses: Palombo alla mugnaia with fermented artichoke and lemon curd, followed by seppia Wellington. The interplay of acidic notes harmonizes with the control over the vegetable components, subtly enhanced by sweet undertones from bread crusts and flour styles. The Palombo remains moist and flavorful, maintaining its identity, while the seppia (cuttlefish) presents a delightful combination of textures and flavors, where the sea gracefully gives way to delicate ciauscolo (sausage) and a mushroom base that, though gentle, steals the spotlight from the maritime elements.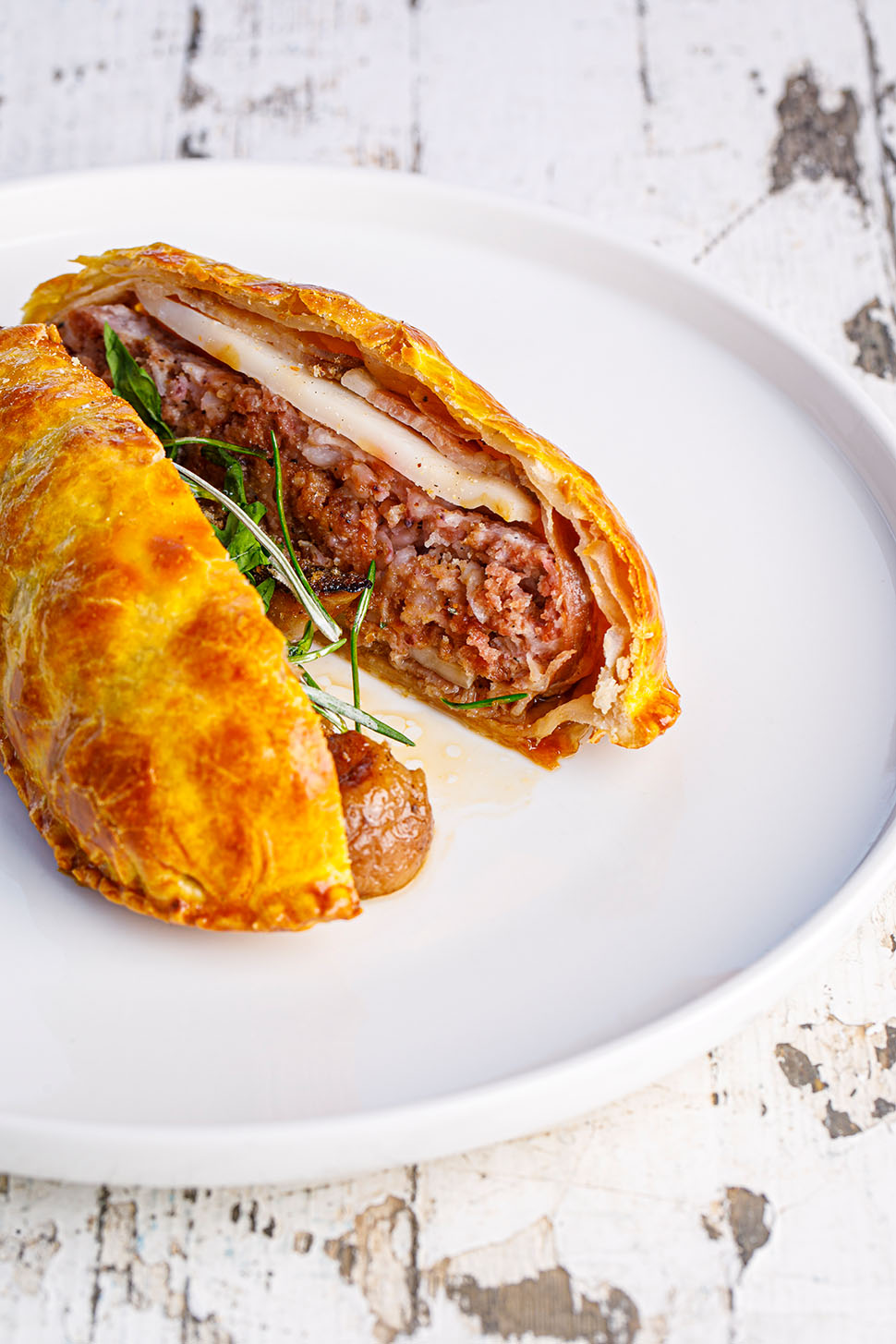 To conclude, I was pleasantly surprised by a delicious tartlet with pineapple, salted caramel, and rosemary cream. It's rich on the palate, balancing the freshness of pineapple with a suitably crispy crust. Its satisfying resolution owes its cleanliness to the aromatic palate, leaving a touch of rosemary.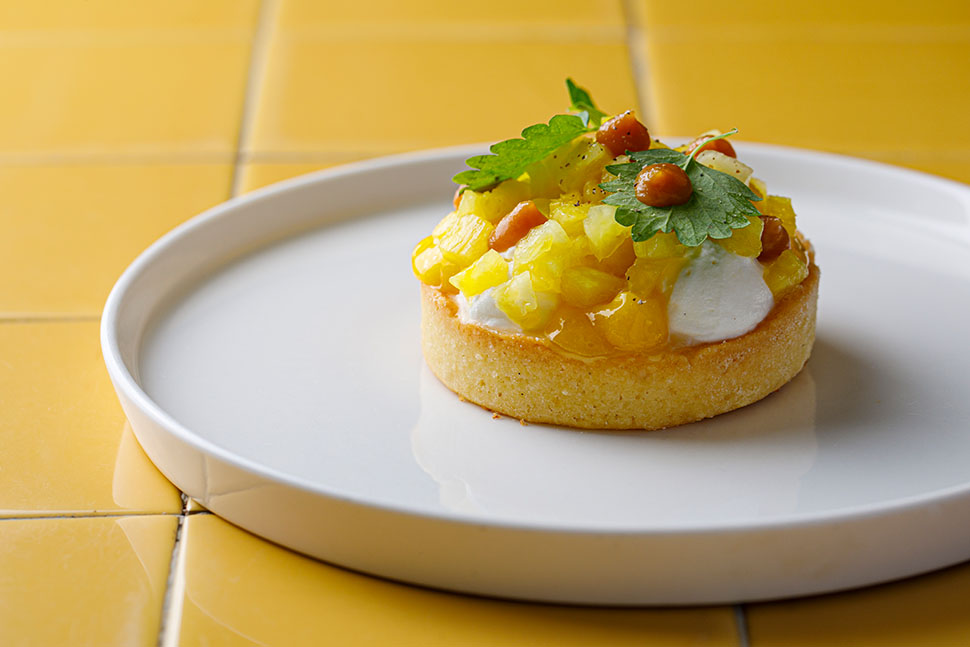 In 2023, Fabio Di Vilio's journey reaches an important maturity that exudes creativity. The chef continually challenges himself, with his creativity resembling a restlessness that can only be tamed by cooking and crafting dishes that, while including classics, carry his distinct signature.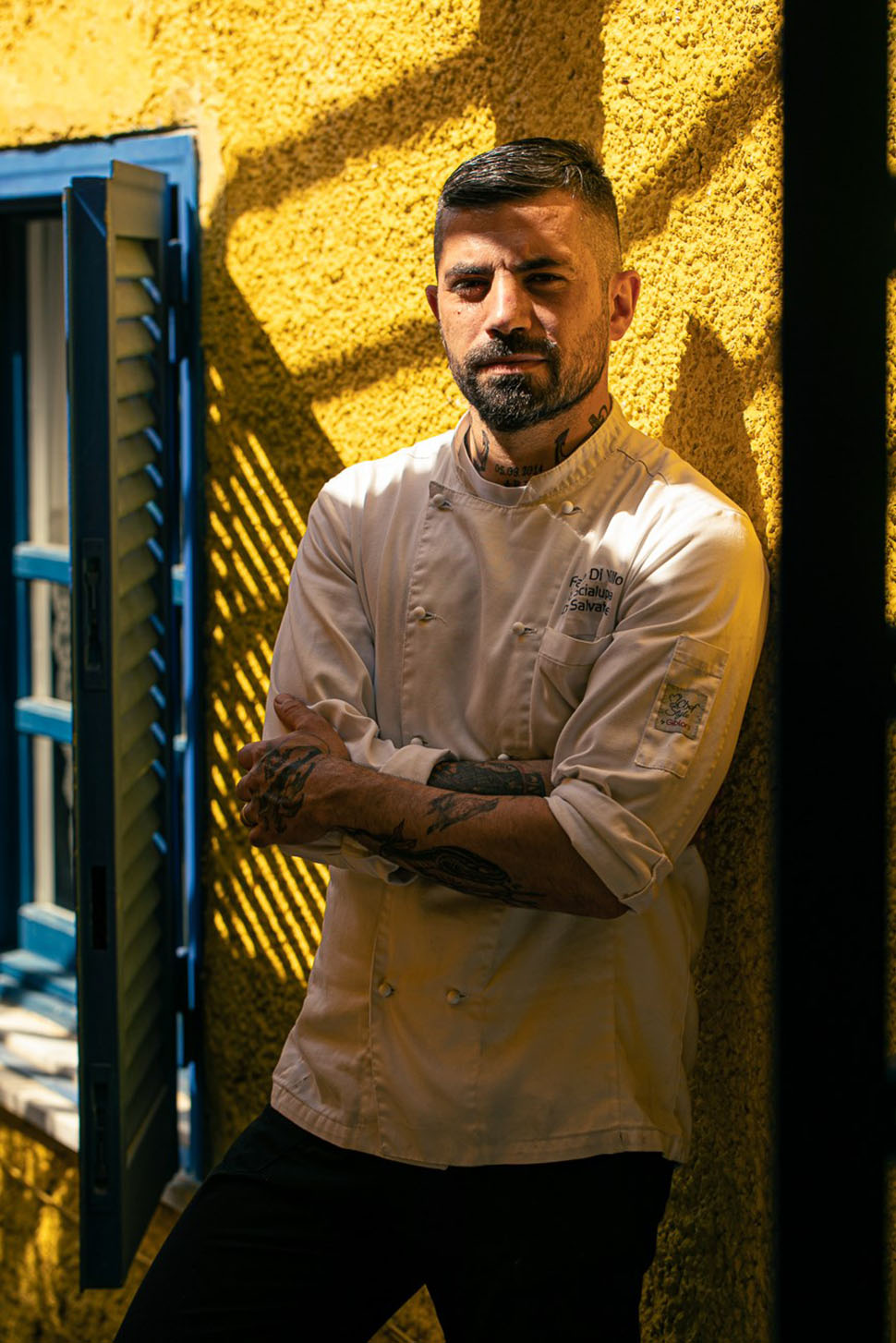 There's a significant amount of research in composing each course, along with an increasing mastery of technique to achieve elevated aesthetics. Dining at La Scialuppa simplifies a sophisticated experience. By the sea, well-served by attentive and cheerful staff, comfortably seated facing the sea while enjoying fine cuisine—a true luxury in Rome.
La Scialuppa da Salvatore Restaurant
Via Silvi Marina, 69 - 00054 Fregene (RM)
Tel. 06 6656 0002